(TCM Posted

23 March 2012)
Director: King Vidor, Writers: Lenore J. Coffee, based on Stuart Engstrand's novel.
Cinematography was by Robert Burks who according to Imdb, later became the favorite cinematographer of Alfred Hitchcock he became an expert in forced perspective techniques which were widely in use at the time as cost-saving measures, or in B-movies. Burks did special effects work on major productions like Arsenic and Old Lace (1944), The Unsuspected (1947) and Key Largo (1948).
It stars, Bette Davis, Joseph Cotten, Ruth Roman, Minor Watson, Dona Drake, Regis Toomey and David Brian. Bette Davis chews the scenery as slutty femme fatale Rosa Moline, the smoldering under the surface, small town doctors wife, who is bored out of her gourd with her lot in life. Everyday one of her rituals is getting dressed to the nines and going down to the station to watch the Chicago train collecting wolf whistles and gossip along the way.
This is one of those films that is so obvious that it transcends bad, so bad its good. Its a hoot
A melancholy tale of a woman on a downward spiral. With some nice Noir cinematography by Burks.
Married to a dedicated but impoverished physician Dr. Moline (Joseph Cotton) in a Podunk (actually Loyalton, California) a small Wisconsin lumber mill town, Rosa carries on an illicit affair with Neil Latimer (David Brian) a wealthy industrialist who lives in Chicago but has a hunting lodge up in the Forest near Rosa's fly spec of a town.
Podunk's Main Street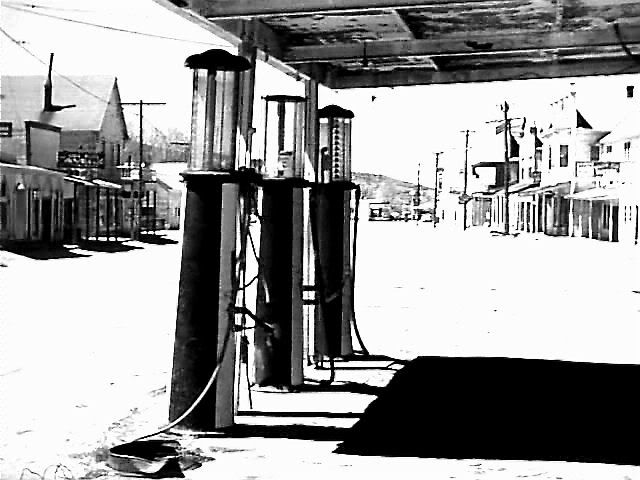 Podunk's Mill and tee pee burner.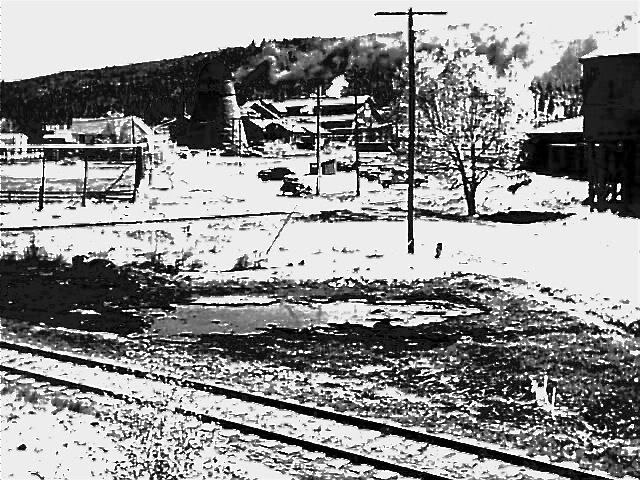 Doc Moline the dedicated small town doc. Joseph Cotton doing what he does best playing the helpless troubled cuckold.
Suave Neil Latimer looking for a quickie and her name is Rosa.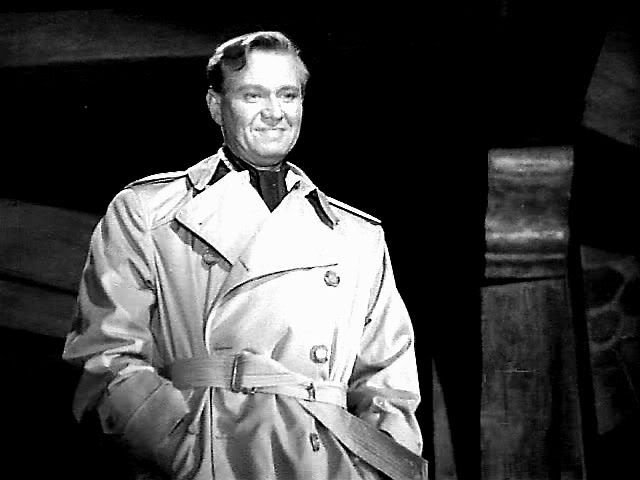 Rosa getting Moose (the hunting lodge caretaker) drunk so she can run to Latimer's hunting lodge for a roll in the hay.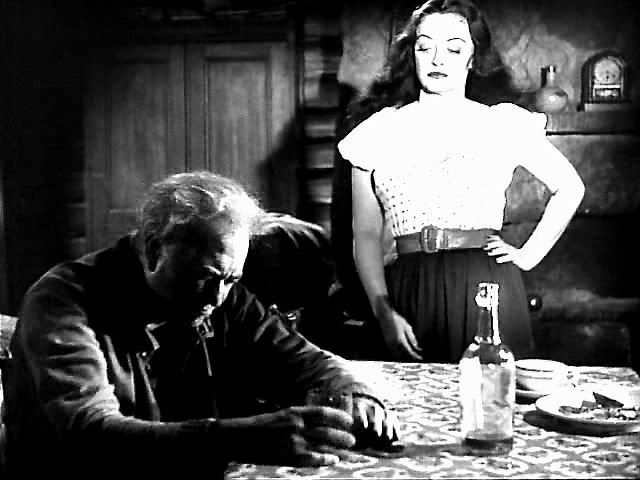 Rosa rocks dreaming of Neil her legs slightly spread, in her modest home which after coming back from Neil's loge she utters the immortal oft quoted by Bette impersonators and drag queens of all ages the "What a Dump" line.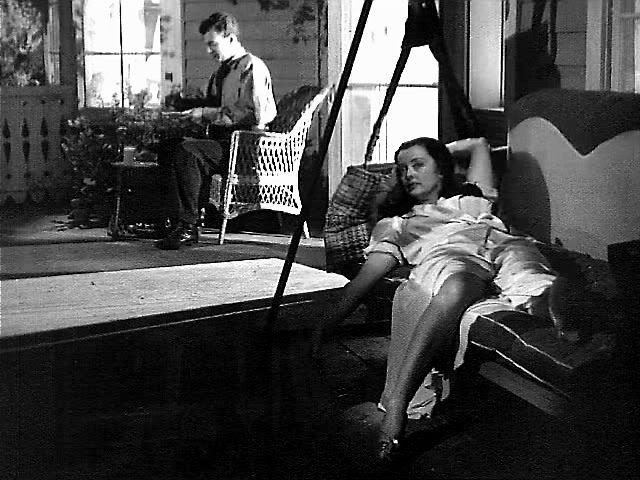 Vidor visually hits you over the head with the various stages of Rosa's eruption starting with flickering reflections through a bedroom window on a wall above a tossing and turning Rosa to an backgrounds shots of an over the top flaming tee pee burner, nice touch:
When Rosa the country bumpkin finally runs away to the big city to find Neil he first stands her up then tells her he's going to marry a socialite during a limo ride, again Vidor visually clobbers, emphasizing the "putting out the flame" so to speak with a downpour that Rosa runs out into. . What follows is a nice Noir vignette of the rainy streets of Chicago
Rosa gets the blolwoff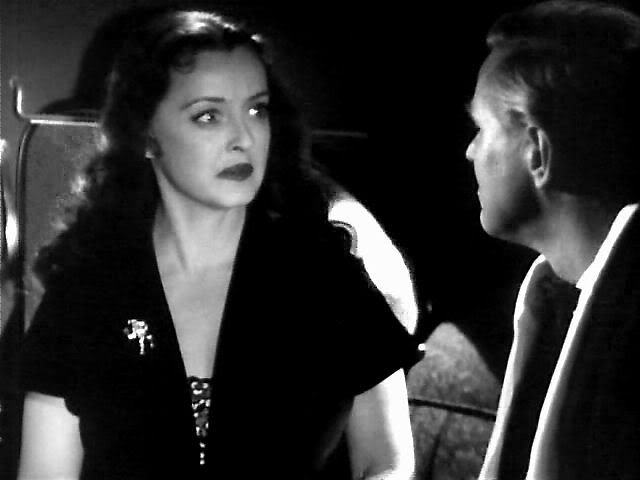 She runs into a club for refuge but is asked to leave by the management (because she is an un-escorted woman) who mistake her for a prostitute.
Rosa comes crawling back to Podunk and the Doc and all is well for a while until Neil pops back into her life telling her that he is in love/lust with her after all, but now she is pregnant with the Doc's baby and Moose threatens to tell Neil. Rosa has plans for Moose.
This Noir meller mixes adultery, with abortion and murder. After Rosa's attempt to miscarry by jumping off a road embankment is unsuccessful she is bedridden with a burning fever that makes her delirious she feels trapped in Podunk. She is determined to leave and she dresses and stumbles towards the station and the steaming locomotive that beckons to her for her trip to Hell.
Entertaining 7/10